Shibori is the Japanese word for a variety of ways of embellishing textiles by shaping cloth and securing it before dyeing.The word comes from the verb root shiboru, "to wring, squeeze, press." Although shibori is used to designate a particular group of resist-dyed textiles, the verb root of the word emphasizes the action performed on cloth, the process of manipulating fabric.
Rather than treating cloth as a two-dimensional surface, with shibori it is given a three-dimensional form by folding, crumpling, stitching, plaiting, or plucking and twisting. Cloth shaped by these methods is secured in a number of ways, such as binding and knotting. It is the pliancy of a textile and its potential for creating a multitude of shape-resisted designs that the Japanese concept of shibori recognizes and explores.
The shibori family of techniques includes numerous resist processes practiced throughout the world. Tie-dyeing has evolved in many cultures around the world, and can be seen on fabrics made thousands of years ago in Latin America, Africa, India, China and around Asia.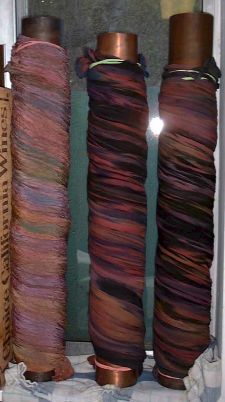 Arashi Shibori resist wrapped, by Doshi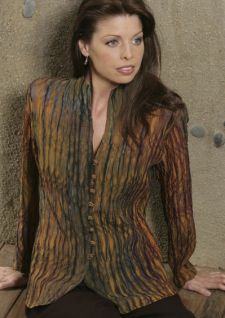 Arashi shibori on silk, by Doshi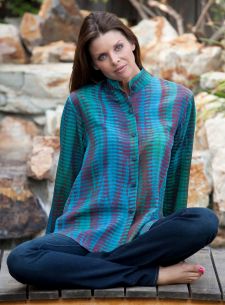 Arashi shibori on silk, by Doshi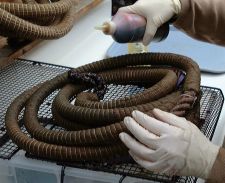 "Hollow core" wrapped shibori, by Doshi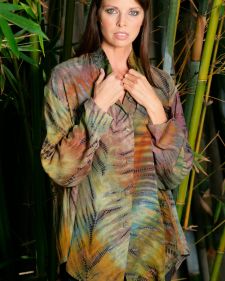 "Hollow core" shibori on silk, by Doshi