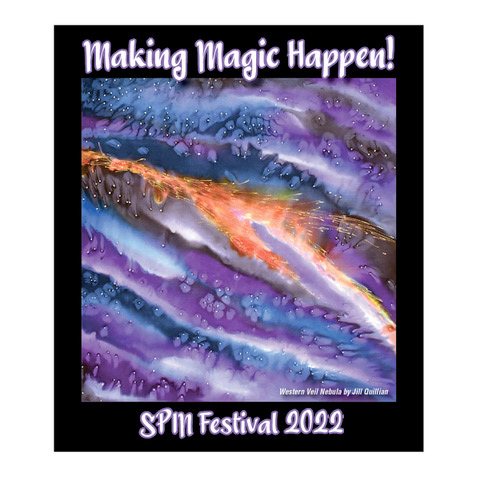 ACCOMMODATIONS FOR FESTIVAL 2021
October 1st - 9th, 2021
Arrowmont School of Arts and Crafts
556 Parkway, Gatlinburg, TN 37738
**Housing Registration Opens Monday May 17, 2021**


COVID Issues: You will be required to present proof of a COVID vaccination or recent (three days prior) COVID test results when you arrive at the Registration Desk for Check in at Arrowmont. COVID restrictions are subject to change.
*Arrowmont Housing currently has limited space available, please note that this may change with Covid considerations, the potential to offer more housing may become available, please continue to check with Cynthia at Arrowmont on this matter.
Lodging Reservations (limited space, first come, first serve)
Contact: Cynthia Bellacome or Vicki Bradshaw, Registrar, at 865-436-5860 (8:30am -5:00pm est)
Email: cbellacome@arrowmont.org
Single Room $110
Double Room $75
**All linens and towels are provided. Rooms are assigned on a first come, first served basis. Full payment is due at time of registration. Registration is refundable minus a $50.00 cancellation fee if written cancellation is postmarked or e-mailed prior to September 15, 2021. No refunds after this date.
Off-Campus Housing
(

ASK FOR SPECIAL RATES FOR SPIN MEMBERS ATTENDING THE FESTIVAL)
LOCAL HOTELS
THE GREYSTONE LODGE ON THE RIVER
Distance from Arrowmont: 322 feet (One minute walk)
559 Parkway, Gatlinburg, TN 37738
1-800-451-9202
**Greystone Lodge offers discounts to SPIN Attendees, but you must mention GROUP CODE SPIN1 when you call for a reservation. The average price for a queen room is $162 weekend/$128 Weekday (+tax 12.75%) in October. You must pay for the first night's lodging to reserve. If you cancel within 48 hours prior to your reservation you will not be charged a cancellation fee.
HOWARD JOHNSON BY WYNDHAM
Distance from Arrowmont: .2 mile (5-minute walk)
242 Bishop Lane, Gatlinburg, TN 37738
1-865-436-4881
**Howard Johnson by Wyndham offers discounts to SPIN Attendees, but you must mention you are with Silk Painters International - SPIN with Itinerary # 5136B217269746 for the rate of $141.09 per night.
Making Travel Arrangements
The Arrowmont School of Arts and Crafts is an Arts and Crafts center in the U.S. city of Gatlinburg, Tennessee. Arrowmont's campus contains the oldest buildings in Gatlinburg and comprises two historic districts listed on the National Register of Historic Places.
Traveling by Air
Most of you will make travel arrangements on your own. You may contact
World Travel - Pat Maher 865-908-8983
if you would like to discuss how to navigate the area.
Silk Painters International (SPIN) has arranged a shuttle service from Knoxville McGhee Tyson Airport,
located 45 miles from campus. Reservations must be made in advance.
Rocky Top Tours
Linda Hall
877 315-8687
email at linda@rockytoptours.com
October 1st - Arrivals
Shuttles will depart MGhee Tyson Airport for transport to Arrowmont
October 9th - Departures from Arrowmont
The shuttle will leave from Arrowmont

Rental cars are also available at the airport.
Uber is another option, approximately $45 one way
However, since all activities are on Campus there is really no need for a car once you arrive.
Most of you will make travel arrangements on your own.
Traveling by Car
Many of you in the area and on the East Coast will be traveling by car.
There is plenty of available parking on the campus to accommodate all drivers.
Any additional questions, please contact the Festival Team at festival@silkpainters.org.