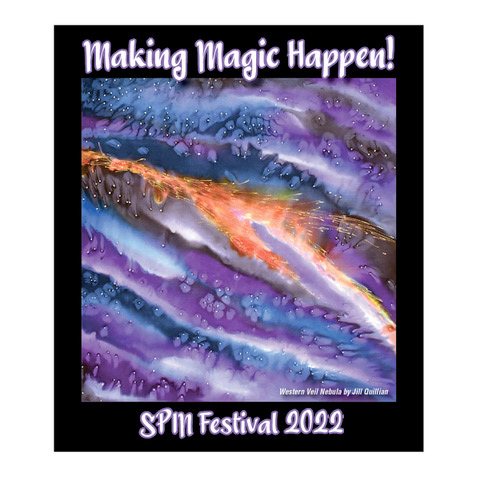 ACCOMMODATIONS
Postponed to September 16 thru September 24, 2022
SPIN Festival 2021 postponed till September 16 - September 24, 2022
ON CAMPUS HOUSING:
Lodging Reservations - Starting June 13, 2022
Contact: Cynthia Bellacome or Vicki Bradshaw, Registrar, at 865-436-5860 (8:30am -5:00pm est)
Email: cbellacome@arrowmont.org
New Dormitory (Bill May Hall)
Double w/ private bath $75.00
Single w/ private bath $110.00
Staff House:
Double $50.00
Single $65.00
Red Barn Dormitory
Dorm $30.00
Triple $35.00
Double $40.00
Cancellation Policies: Payments are refundable except for $50.00 cancellation fee if a written cancellation is postmarked or emailed on or before August 15, 20222. No refunds will occur after that date.
All SPIN organization attendees will need to vacate their housing by 9am on Saturday, September 24.
Off-Campus Housing
(

ASK FOR SPECIAL RATES FOR SPIN MEMBERS ATTENDING THE FESTIVAL)
LOCAL HOTELS
THE GREYSTONE LODGE ON THE RIVER
Distance from Arrowmont: 322 feet (One minute walk)
559 Parkway, Gatlinburg, TN 37738
1-800-451-9202
**Greystone Lodge offers discounts to SPIN Attendees, but you must mention Silk Painter's International or Group code SPIN02 when you call for a reservation. The average price for a queen room is $160 Fri-Sat/$140 Weekday (+tax 12.75%) . You must pay for the first night's lodging to reserve. If you cancel within 48 hours prior to your reservation you will not be charged a cancellation fee.
HOWARD JOHNSON BY WYNDHAM
Distance from Arrowmont: .2 mile (5-minute walk)
242 Bishop Lane, Gatlinburg, TN 37738
1-865-436-4881
The Glenstone
Approximate cost: $125/night
Distance from Arrowmont: 1 mile
504 Historic Nature Trail
Gatlinburg, TN 37738
865-436-9361
frontdesk@glenstonelodge.com
Making Travel Arrangements
The Arrowmont School of Arts and Crafts is an Arts and Crafts center in the U.S. city of Gatlinburg, Tennessee. Arrowmont's campus contains the oldest buildings in Gatlinburg and comprises two historic districts listed on the National Register of Historic Places.
Traveling by Air
Most of you will make travel arrangements on your own. You may contact
World Travel - Pat Maher 865-908-8983
if you would like to discuss how to navigate the area.
Ground transportation from the Knoxville Airport (TYS), Knoxville Airport phone: 865-342-3000 for questions on transportation.
Private companies for hire www.ridesafewithus.com and 1-N-Only Airport Taxi Service. Chris Kirkland is the contact.
Traveling by Car
Many of you in the area and on the East Coast will be traveling by car.
There is plenty of available parking on the campus to accommodate all drivers.
Any additional questions, please contact the Festival Team at festival@silkpainters.org.