A simple way to play with stenciling is to draw out a design on the paper side of freezer paper and cut it out using a razor blade. Position your design where you want it and iron it onto the silk which has already been ironed to freezer paper. Prepare your dyes with a little sodium alginate (see dye thickeners section) to thicken the dyes and keep them from roaming outside your stencil.
Using a small sponge, dab just a bit of thickened dye in your design. The dyes will soak through the silk so you'll want to be sure that you have your silk ironed down on freezer paper before you begin this project. Once your design is dry, you can lift your upper stencil and use it as a buffer for any other colors you want to add; this will be your resist.
When stamping, with either stamps you've made yourself or purchased from a craft store, you'll want to use the same process of thickening your dyes slightly before painting and pressing your stamp into the dye prior to stamping on the silk. Always practice on a scrap piece of silk of the same weight.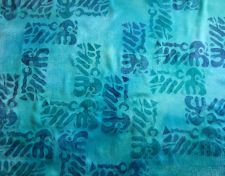 Stamped jacquard silk, using Dupont Thickener, by Ursula Wamister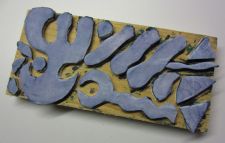 Handmade stamp, by Ursula Wamister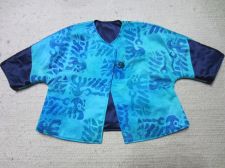 Finished jacket, by Ursula Wamister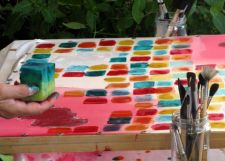 Stamping with thickeners and sponge, at Beatriz Castro's workshop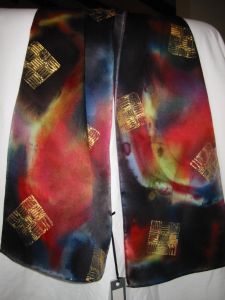 Stamping with gold gutta, by Mitzi Ash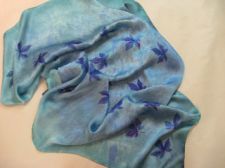 Stamping with thickened dyes on sprayed dye background on charmeuse, by Gloria Lanza Bajo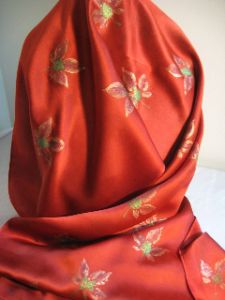 Stamping on charmeuse with acrylic, by Gloria Lanza Bajo