REGINA Benson Enduring Memory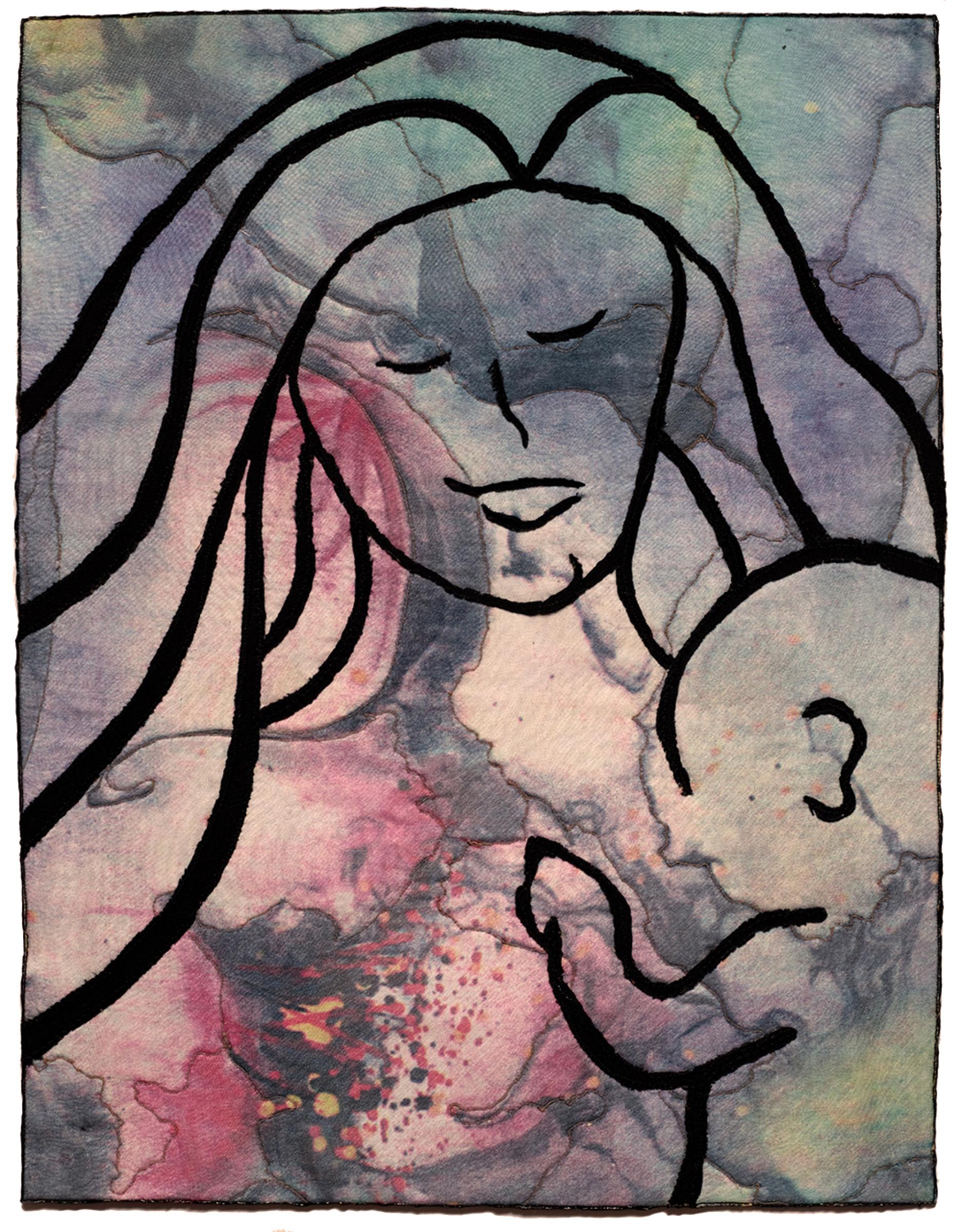 12.5 x 9.75 inches
While I was in graduate school, I took my baby with me to class and kept him in a carrier near me through the lectures and art labs. I frequently used him as a subject for my practice drawings and sketches. In the meantime, my mother pursued her passion for collecting Russian icons with a special emphasis on mother and child subjects. My son is now grown with children of his own and my mother has died. During my recent pandemic isolation, my textile designs somehow combined those experiences and I created this work.
Click here to see another image.
$ 300.00
Click the button below to purchase this item.