Christy Greene A Finches Feast
2nd Place - 2D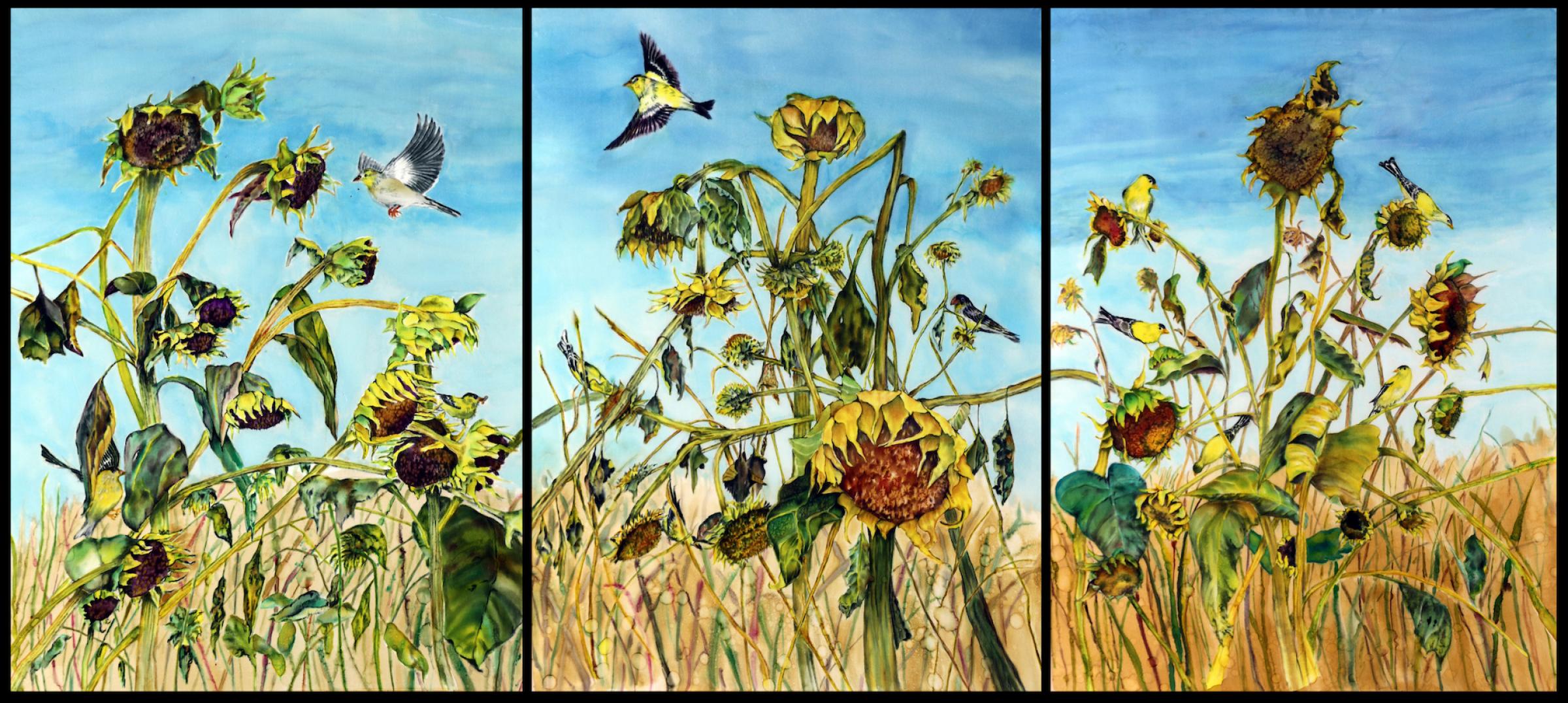 56 x 20 inches
"The ever changing fluid process of painting on silk gives my work an expression of colorful movement. My vibrant art evolves, layer after layer, like life, charged with an emotional vision that offers joy to the viewer and wearer alike".
Click here to see another image.
$ 2,400.00
Click the button below to purchase this item.