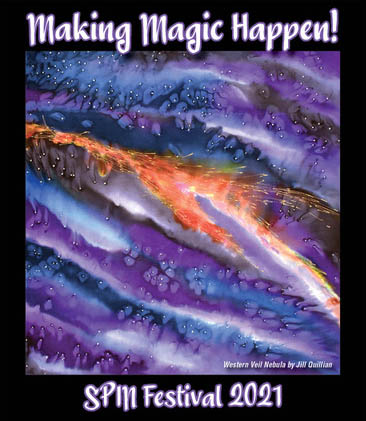 Seminar descriptions, for information only

Please choose one seminar for Saturday and
one seminar for Sunday
when registrating.
A very special thank you to our Seminar Instructors
Doshi: Find Your Creative Voice

Your creative voice is what makes you, YOU! So, how do you develop your creative voice and find your own unique form of self-expression? Can you boost your creativity, if you've lost your way? The journey is long—there is no final destination. Instead it's a pursuit of development, welcoming new sources of inspiration to guide our direction and discovering ourselves in the process.
Joan HItchcock & Sue Wachter: Your Art as Digital Patterns

Come prepared to be inspired, share ideas, and be encouraged that, "Yes, you can be a designer!"Discover a new way to utilize your patterns that have been put away, hiding in drawers and rolled up in closets. It might be your beginning or retired works and it could be new patterns designed specifically for the digital world.
Julia Crocetto: Color for fiber artists: A Deeper Understanding



Understanding some of the theory and science behind color makes us better artists - better equipped to act on our creative impulses. The challenge is understanding the different systems of color - how our eyes work, how our dyes work, and how we were traditionally taught to handle color. By understanding the color qualities of the media, we are working with we can better use it to our advantage.