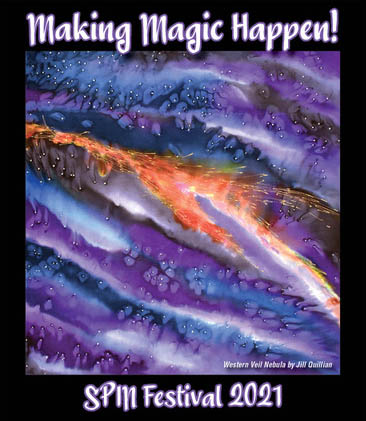 Seminar descriptions, for information only

Please choose one seminar for Saturday and
one seminar for Sunday
when registrating.
A very special thank you to our Seminar Instructors
Doshi: Find Your Creative Voice

Your creative voice is what makes you, YOU! So, how do you develop your creative voice and find your own unique form of self-expression? Can you boost your creativity, if you've lost your way? The journey is long—there is no final destination. Instead it's a pursuit of development, welcoming new sources of inspiration to guide our direction and discovering ourselves in the process.
Joan HItchcock & Sue Wachter: Your Art as Digital Patterns

Come prepared to be inspired, share ideas, and be encouraged that, "Yes, you can be a designer!"Discover a new way to utilize your patterns that have been put away, hiding in drawers and rolled up in closets. It might be your beginning or retired works and it could be new patterns designed specifically for the digital world.
NADJA LANCELOT: On Becoming a Nomadic Artist
The story of how Nadja travels and records her experiences through visual journaling. Learn how to bring your silk painting practice on the road with you. Come away from this seminar with a keepsake journal page of your own SPIN festival/Arrowmont School/Gatlinburg Tennessee experience.